About Holistic Kinesiologist Kristy Allan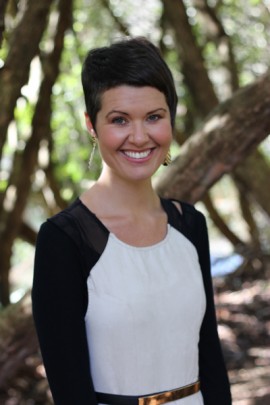 My name is Kristy Allan and I am a holistic Kinesiologist and Functional Diagnostic Nutritionist. I am passionate about cultivating wellness in body, mind and spirit.
I have always had a keen interest in the healing arts and have naturally been inclined to natural therapies. I believe the best way to achieve optimum health is through finding a dynamic balance in body, mind and spirit. These factors all have the power to influence one another and therefore should be considered as one integrated whole.
I love my work and find it extremely rewarding to have the opportunity to embark on a therapeutic and healing relationship with my clients. In working together we are able to bridge the gap between mind, body and spirit, paving the way towards a more balanced state of being. Here we encounter our original nature, where it becomes easier to manifest our true potential.  We all deserve to flourish in life and not be bound by the challenges of the past.  By tapping into our unlimited potential, we can achieve a happy, healthy and fulfilling life.
My Story
For 13 years I suffered from debilitating kidney infections, unfortunately I was just one of those women susceptible to urinary tract infections (UTI) and believed that there was nothing I could do to prevent them from reoccurring. After a serious and chronic infection that left me terrified of having another one I was advised to go on a continuous course of antibiotics and to have several (not so nice) medical procedures to investigate my condition further.  Through one medical procedure it was discovered that I have two ureters from one kidney instead of just the one.  This explained why my UTI would quickly turn into a severe kidney infection.  I was advised that there was nothing that could be done and I would have to have continuous treatment of antibiotics as a preventative measure. Not a great outcome really.
Shortly after I experienced my first ever Kinesiology appointment and was blown away. In my intake I had not mentioned my previous medical condition and my student consultant picked this up in my session. It turns out that I had a repressed emotional issue that was affecting my bladder and kidney meridian. After one session, and five years down the track, I have never had another UTI or kidney infection. I was amazed by the powerful insights and the intuitive nature of Kinesiology and knew that finally I had finally found the modality and career I was after.
I understand my clients because I have had my own set of challenging health complaints.  I know what it feels like to be at the foot of the medical profession searching for answers and getting nowhere. I also know how it feels to have someone listen to my story, care for me in a deeper and empathetic way and help resolve my health complaints all whilst I grew along the way.  I was shown the connection between my condition and certain life events – the cause and the effect.  Once this was brought to my awareness and a correction made my body was able to reconcile and heal.
As you can see from my story – I experienced two totally different approaches, I certainly know which process I found more empowering and life changing.   It might not be the case for everyone but in this instance it worked for me and has worked for many others.  There is an absolute a place for the medical system and they preform many life-saving procedures. There is also a place for natural and restorative medicine and I believe our own inner guidance provides us with clues and insights as to which one will best work for us as individuals, may we all follow that guidance and do what is right for us.